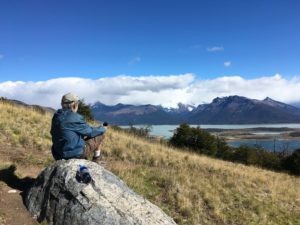 Background/context
Many of us have been leaders for a long time, but with a global pandemic, political and social upheaval and so much more, this period clearly feels and is very different. We've gone through several phases since March of 2020 – disruption, regrouping, planning and strategizing and adjusting (some of which I wrote about in previous posts: The Next Phase (April 2020) Learning through Disruptive Times (June 2020) and Learning and Adapting through Disruptive Times (August 2020). At the beginning of a new year, we are continuing to search for ways to lead ourselves and our organizations through these challenging times.
This piece shares some trends shared in early 2021 webinars and thought pieces as well as insight I've sought from some leaders on where they are gaining inspiration and what their organizations are trying. Hopefully some of this might help you validate your own journey and perhaps you'll find an example or resource or two that will help your work.
Some global trends
Here are some trends that have been shared in webinars and readings I've participated in that started off the year:
From ReutersNext:
*Covid and global health – The pandemic has helped put a focus on public health and how we need to move away from siloing particular issues areas. "There's no lane in civil society where public health doesn't have a big role." ~ Michelle Williams, Dean, Harvard Chan School of Public Health
*Inequality – economic, racial, and digital divide – "The covid moment" has made clear the reality of inequality, loss of wages that give workers dignity, fragility of health infrastructure.  We need to acknowledge culpability in unjust systems and benefits we personally have received and get uncomfortable."  ~ Darren Walker, Ford Foundation
A survey of associations done as part of a Looking Forward 2021 initiative identified the following five trends for organizations to anticipate and plan for:
Covid 19 'hangover' – it will be a longer road to recovery and renewal than some may anticipate.
Re-imagining space – we have created new habits from being based at home, and office space will have to be re-oriented or in some cases phased out.
Economic disruption – we can anticipate continuing economic impacts at least through 2021 if not longer.
Workforce re-alignment – many people are re-assessing their career plans at the same time that organizational tasks may be changing.
Technological interconnectedness – this trend has of course been accelerated but how do we plan in the changes we've adopted going forward?
And some additional issues NGO leaders have shared that they are focused on:
Recovering progress made but lost with pandemic
Bridging racial divides
Innovation – what should we be doing differently going forward?
Examples of what some organizations are doing in order to re-emerge stronger
Publish What you Pay (PWYP) – Towards the end of last year PWYP invited colleagues from around the world and across different sectors to join in using a tool which spelled out four distinct possible future scenarios which they used to 'stress test' their Vision 2025 global strategy. Four working groups assessed the Opportunities, Threats and Strategy adaptations indicated under each scenario. PWYP's Secretariat then outlined key trends and questions the network should be asking themselves as they move forward.
The Global Health Council has prioritized equity and digging deeper into how each of us and our organizations understand privilege and power. Building on their 2030 Vision, their annual symposium at the end of 2020 took the theme of "Pandemics, Politics, and Privilege". They are also holding discussions with their membership on specific actions for the organization to undertake.
The Strategic Account Management Association (SAMA) has been focusing on innovation and prioritization – through a series of workshops, idea generation, and then a formal prioritization process to determine what they can do that is most valued by their clients. Together with this prioritization they have a workload initiative– how to address the increasing staff workload.
Some inspiration leaders are turning to
Casey Harden, Secretary General of the YWCA shares one of the quotes that helps inspire and center her: "Do not try to save the whole world or do anything grandiose. Instead, create a clearing in the dense forest of your life and wait there patiently until the song that is your life falls into your own cupped hands and you recognize and greet it. Only then will you know how to give yourself to this world so worthy of rescue." Martha Postlewaite
Lysa Johns, Secretary General of CIVICUS shares this book: The Art of Quiet Influence
…and some additional resources!
"Stress test" scenarios (also noted above as used by the PWYP network)
Social laboratory approach: Diversity Labs /Innovation Growth Lab
So You've Hired a Diversity Coach, 6 Ways You may be Undermining Them
Failure can take different forms and other reflections on leadership 'failure' and learning.