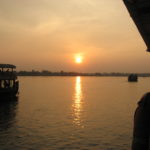 We've survived the first weeks… Phase 1, the high intensity, quick decision-making time is ending. Phase 2 is harder, it's the endurance phase. It's like moving from acute to chronic, when we don't know when things will end. Each phase needs different interventions….Phase 3 is on its way. This is when we look back, see the deeper meaning in what we have all gone through and feel far more connected with our own, and everyone's, humanity. (Carol Kauffman, Institute of Coaching)
Most of us and our organizations are now in Phase 2 and thinking forward to Phase 3. What can we begin to do and plan for to get ourselves and our organizations ready for when the world moves into a 'new (and hopefully more positive) normal' after this collective global shock? Here are some areas to consider focusing some attention on if you are not already:
Virtual / in-person meeting balance – The current pandemic has forced most in-person meetings online. The positive side of this is individuals, boards, organizations and networks that may have moved slowly to virtual technology now will have this experience. Some meeting's purposes and goals may lend themselves more to in-person meetings, while others can be accomplished virtually, providing cost and time savings. In the past we have often been good at doing in person meetings but not as good at nurturing learning and practice in between these meetings. In our next stage we can look at both formats – virtual and in-person, and with intention choose which to use when, and how to go smoothly back and forth between them to keep our communities engaged.
Content curation – As the cacophony of information and misinformation grows, we can become trusted sources for credible and useful information for those in our networks. Developing online content strategies (some offerings of which you may already have or be testing) can encourage others to want to engage with you and help forward common goals together. How can you re-imagine your 'community' and make it more inclusive?
Expanded and non-traditional partnerships – In times of change, looking for partners (especially those that may be affected in similar ways) for new alliances can help to expand capacity and leverage towards accomplishing common goals. It's an area that we generally know has potential but at this moment in time when everyone is looking for extra help, we can accelerate our outreach efforts. Who else might you considering working with? What other networks might you engage with?
Systems thinking and ecosystem wide approaches – Our current social infrastructure and systems have not served us well, and disruptions like the pandemic can prove an opportunity to have our leaders think in new ways. Each of our organizations and our work is a piece in a broader puzzle. The time might be right to encourage our organizations to see ourselves as part of a wider picture and how we can help influence its shift. Often the complexity can seem overwhelming or hard to translate to others in our leadership circle. Here are some possible approaches. As coined by the RSA, can we 'think like a system and act like entrepreneurs'?
Scenario planning – We're hearing the phrase 'we didn't see this coming' about the current pandemic, but many did. In this case we could have learned from the global health community, for other potential challenges there may be other sources outside of our traditional networks to learn from. Although no one can predict the future, keeping our horizons open and 'thinking outside of the box' can help us to be in stronger positions when the next disruption comes along.
True global learning – I have written often over the years (here's an early post) about how good ideas can come from anywhere and how we need to get away from the focus on learning and technical assistance that only goes from a certain group of countries and places ('givers'/donors) to others (beneficiaries). This truly global event where no country has been spared gives us a new opportunity to learn from each other and together. Here is a good example of how Partners in Health is using the knowledge cultivated in responding to disease outbreaks around the world to help within the US. We have a renewed opportunity to share our lessons more freely worldwide as part of our 'new normal'.
Some Additional Reading
5 Ways Coronavirus will change the charity sector