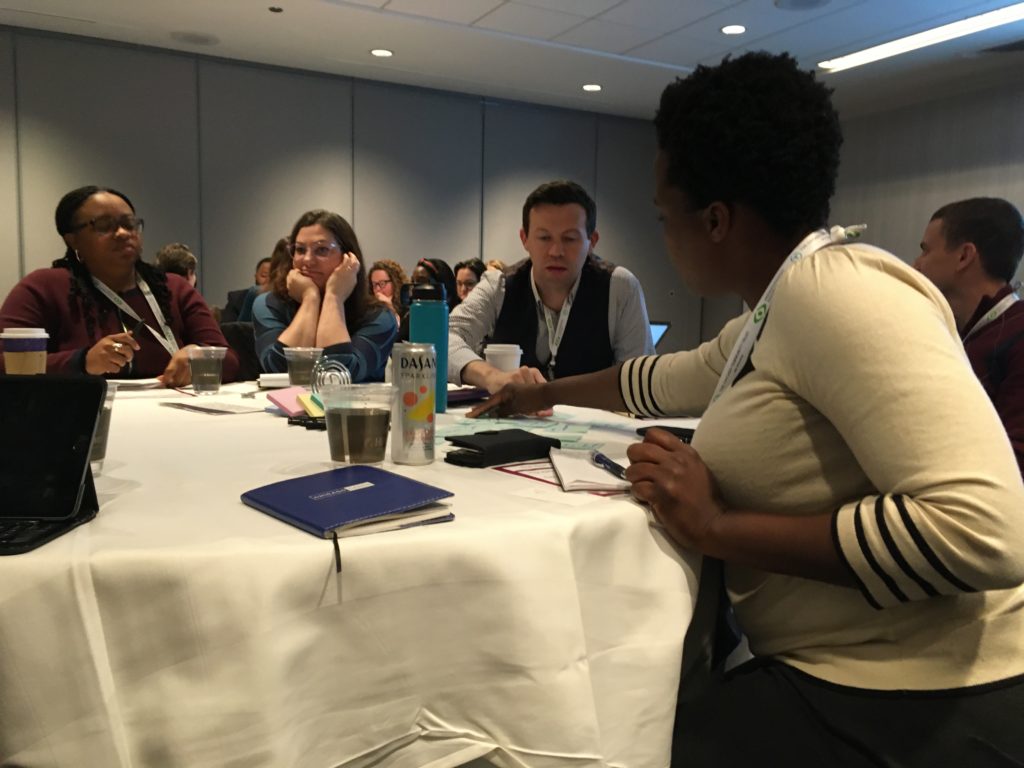 Upswell is a convening organized by the national organization Independent Sector to bring together those working towards change in the social sector in the US. The following are a few themes and tips I took from participating in this convening recently:
For our organizations:
To get different results we need to do things differently. One practical way of doing that is to get out of our own bubbles and traditional networks for hiring new members to our teams and seeking new partners.
We can get very distracted by innovation. Holding up and strengthening good efforts that are already happening can be just as effective as focusing on the 'new' (innovation).
Collaborations reinforce that we don't know (or don't need to know) everything. What do you know and what do you need partners for? Bring a learning mindset.
Our language makes a difference. A good example shared: if we are just looking at diversity 'through a lens', we can put on or take off that lens. We need a commitment to a new way of being, not just something we can switch on and off.
For ourselves as leaders:
In Board meetings or to start a meeting with any group of people in different networks, we can use each other as brain trusts by starting off with: "Tell us something we may not know".
How do we keep our organization's accountable and what are we personally willing to risk, or step outside our comfort zones, to hold ourselves and our teams accountable?
Executive directors/leaders who share their own mistakes can help to model an organizational culture that making mistakes is okay.