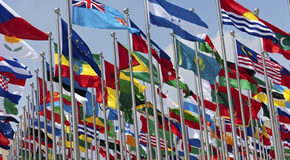 Last week I participated in a discussion around some of the success factors for how organizations can engage and grow more effectively internationally. We reviewed a report entitled Association Global Maturity: Critical Actions for Successful International Growth and especially seven areas that it laid out:
I. Strategic and business planning
II. Management and organizational culture
III. Leadership engagement
IV. Market insight
V. Value proposition and engagement model
VI. Global organization, roles, and support
VII. Local operations and service delivery capacity
The group shared some experiences with those categories they found particularly challenging with some suggestions of how to address these challenges.
Finding the right local partners is extremely important.  Put the time into doing so in order to be well aligned. 
A criteria for why and how you might end a new effort can be very helpful in doing so if need be. This makes the decoupling easier to do if the alignment changes.
If you invest in an activity make sure you have the resources to follow it up. One group talked about working with a partner to do a meeting outside of the US but then did nothing to follow up afterwards. They felt in retrospect it was definitely a lost opportunity.
Adding a global focus to the organization's overall strategic plan (if it fits well and the organization is serious about committing the necessary resources) can help to keep the organization's commitment as board members and other key leaders may change.
Find ways to keep the full staff leadership engaged in your efforts. This may be having an international component as part of regular formal (or informal) staff meetings and gatherings, or highlighting how international engagement successes have benefitted other parts of the organization as well.